Technical Information
Our electronic security systems provide 24/7 monitoring with realtime reporting capabilities using leading edge technology. When your magazine is breached our system will call you almost instantly so you can react accordingly.


| | |
| --- | --- |
| | The sentry alarm system transmits data to a satellite. The satellite then transmits the xml packet to the satellite provider's data center. After the satellite provider's servers route the data to our servers we then act on the data. If it is an alarm our secure severs will send an alarm message over the phone networks. We can also use email or SMS text messages on request. Our secure website enables our customers to check the status of their storage units any time from any place as long as they have Internet access. |
Low Earth Orbit Satellites Means Superior Data Speeds
Our units are able to operate virtually anywhere (80% of the earth's surface).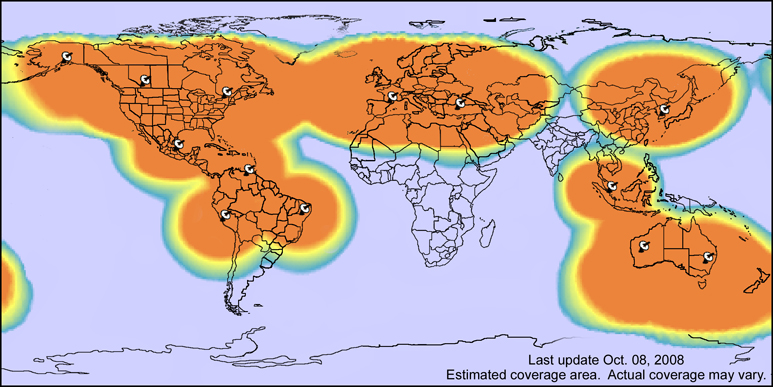 The satellite provider's constellation consists of 40 Low Earth Orbiting (LEO) satellites, with an additional four satellites in orbit as spares. Use of Low-Earth Orbiting (LEO) satellites, moving at an altitude of 1,414 kilometers, helps virtually eliminate any delay of data, compared to the noticeable time delay on geosynchronous satellites which orbit at much higher elevations.
| | |
| --- | --- |
| | Recent monitoring tests indicate that the data network is currently operating at a successful transmission rate of greater than 99.99 percent. |