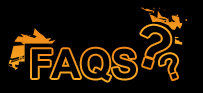 Q: What is NRCAN Directive Letter #61 and is the Sentry 4 compliant?
A: NRCAN Directive Letter #61 outlines the introduction of new requirements for all explosives storage sites to have regular and recorded surveillance. Our Sentry 4 system is classified in the directive letter as a higher level electronic security (ES) system. Not only is our electronic security system compliant, we also have optional functionality that is not required but is highly recommended like our GPS extension.

Q: Is the device certified for use on our magazines?
A: Yes. the device and design was certified for attachment to your magazines by Franklin Laboratories. Our designs have gone through and passed independent explosive safety testing conducted and certified by the Franklin Applied Physics Laboratory. The devices pass IME-SLP 20 Safety guide for the prevention of radio frequency radiation hazards in the use of commercial electric detonators.

Q: How many systems do I need if I have more than one magazine on-site?
A: Only one Sentry is required. Your other magazines can be linked to the main Sentry on-site, saving you monitoring, and hardware costs.

Q: How long does the battery last?
A: About 4 months without a solar charger.

Q: What happens if there is an intrusion?
A: We offer a number of ways for you to receive intrusion alerts.
When an alarm condition is detected the system telephones your list of contacts until someone is reached that can respond to the alarm. We also email or text message the alert as well.

Q: What type of information can i get?
A: Some of our alert conditions and messages are listed below.
Intrusion through the secured door.
System armed. (by whom)
System disarmed. (by whom)
Telephone call (alarm alert) in progress.
Telephone call (alarm alert) acknowledged.
Infrared motion sensing inside the magazine.
Motion of the entire magazine. (moved by truck or crane.)
Low Battery Alerts.


Q: How can I make sure only authorized employees are using my magazine?
A: We offer the use of e-keys, which are specially programmed for each employee to arm and disarm the system to gain entry to the magazine or simply record a visit to the site.